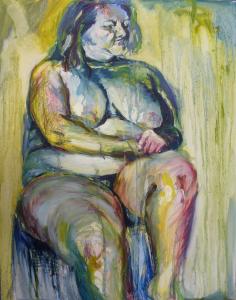 GSU Life Drawing Co-op is having an Exhibition at the Legends Gallery, Averitt Center, Statesboro, GA
Dates for the show: Feb.3 - Feb.27, 2010
Reception: Friday, Feb.5, 6 pm.

Exhibiting Artists: Kristina Brennan, Elizabeth Debban, Ken Dent, Amy Fix,
Anna Kelley Polatty, Alla Parsons, Shanna Goodwin.

GSU Life Drawing Co-op started in the Fall 2009 as a group of undergraduate and graduate students in the BFS Art Department at Georgia Southern University. It was organized and is currently coordinated by Alla Parsons - an MFA candidate who has strong interest in figurative drawing and painting (www.allaparsons.com)
The group is meeting every Monday night to share a live model. There is no instruction provided during the sessions. Every member of the group is working individually in his/her own style and media.
Community members are welcome to join our Co-op. For more info send an email to Alla Parsons. The cost is $50 per semester for students,...